when I installed Ubuntu 18.04, I did not notice the fdisk result which was made by installation program of system itself, and then i just found the OS only got 200GB hard disk space.
so, the next step is trying to extend the disk space, only three steps as below
(1) show volume group size command, sudo vgdisplay, apparently still have 210687 free PE.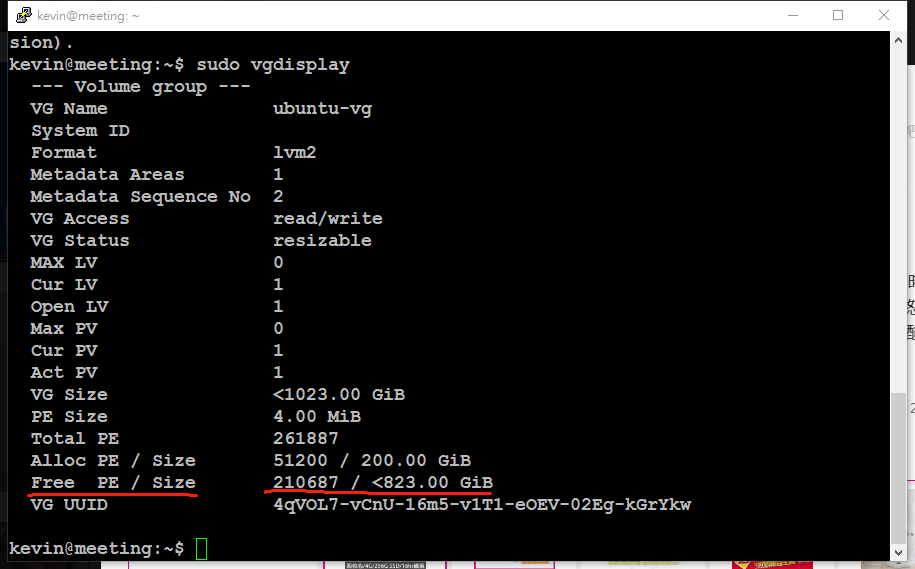 (2) resize logical volume, using lvresize command

(3) resize file system.
disk space already extended from 200GB to 1006GB.

that's all.